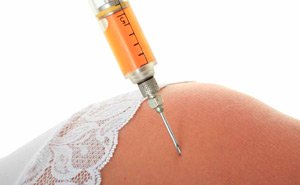 The ability of modern medicine and cosmetology constantly provide new ways to restore youth. So, one of the very popular methods is lipofilling — transplantation of adipose tissue. The essence of the procedure is that the patient's own fatty tissue (from the abdomen or lateral surface of the thighs) is transferred to other places. Thus, the contours of the body and face are corrected.
A huge advantage of this approach is that the rejection of the introduced material is unlikely. In addition, the duration of the operation is no more than 1 hour and is accompanied by a minimal pain in the recovery period.
What is lipofilling used for?
Changes in body contures
Filling wrinkles and folds
Increased chin, lips, cheekbones, breasts, buttocks
Reduction of tissue volume
Filling in retracted scars
Correction of curvature of shin.
The Center for Progressive Medicine «AVICENNA MED» carries out the operation in a hospital. Special syringes make punctures and gain fat tissue. After cleaning and processing, the material is introduced into another zone, which requires correction. It is noteworthy that there are no traces left after manipulation.
If all the requirements and precautions are met, the risks of the procedure are minimized. However, redness, swelling and bruising may occur, but they will be in 1-2 weeks.
After lipofilling for several weeks, you must exclude physical activity.
Among the relatively minor shortcomings, it can be noted that fat is absorbed by no more than 30-50% and its possible volumes for administration are limited. Scars can form in the places of material intake. The permanent result will be fixed only after several procedures, since the introduced fat 2-3 months is distributed in the body.
To make an appointment for plastic surgeons of the Center for Progressive Medicine «AVICENNA MED» you can call:
+38(096) 290-03-95