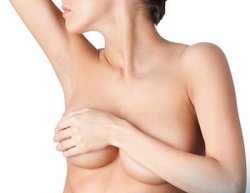 Plastic surgery today is at the peak of popularity.
Women in every possible way try to improve their appearance, to emphasize beauty. Confidence in one's own irresistibility makes you feel differently. And rarely anyone wants / can make a titanic effort. Fortunately, the possibilities of modern medicine can quickly satisfy almost any wish. If you are not satisfied with the size of the breast, you want it to be bigger and look better — plastic surgeons will come to your rescue.
During endoprosthetics of the mammary glands, due to the use of implants, breast enlargement is performed to the desired size.
If in most surgical interventions the result depends on the skill of the surgeon, in the case of endoprosthetics an important place is taken by the quality of the implants. It is important to use materials that have a quality certificate and are safe for health.
The Center for Progressive Medicine «AVICENNA MED» uses only high-quality certified implants of the leading European manufacturers
Indications
Asymmetry or glandular defects.
Decrease in breast volume after losing weight or feeding.
Prosthetic gland after removal.
Contraindications
Diseases of the mammary glands.
Chronic diseases in the acute stage.
Allergy to silicone.
Infectious, endocrinological, oncological and cardiological diseases.
Playing sports at a highly professional level.
How to prepare for an operation
After consulting and examining a mammologist, therapist, surgeon, anesthesiologist, you need to undergo a comprehensive examination and take tests (blood and urine analysis, breast ultrasound and others). It is necessary to notify the doctor about taking any medications. 12 hours before surgery, you should not eat.
Types of operations
It is possible to use implants of different types, shapes and sizes. The choice depends on the initial data of the breast and the wishes of the patient
Breast can also be increased due to the patient's own fat tissue. This type of intervention is called lipofilling.
How the operation is been done
After taking the tests and passing the examination, the day of the operation is appointed. Its duration is an average of 3 hours.
Anesthesia injection.
The cuts are performed — under the breast (most often), around the nipple (there is a risk of dysfunction of the dairy moves), through the armpit (advantage is the imperceptibility of the suture).
An axillary pocket is created to install the implant.
The doctor puts seams.
Recovery period
After the operation, 2-3 days, medical personnel should be monitored. On average, after 2 weeks, the doctor removes the stitches. It is necessary to wear compression underwear for 1.5 months.
Risks and side effects
There is a risk that the breast with the implant may become harder than the natural one. Bruises, scars, bruises, swelling can form.
To make an appointment with the doctors of the Center for Progressive Medicine «AVICENNA MED» you can call:
+38(096) 290-03-95